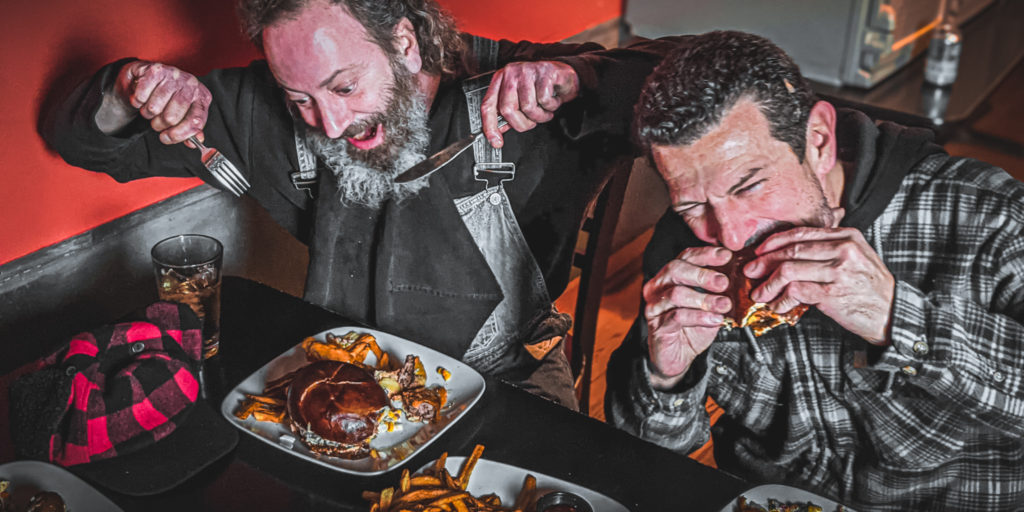 The MACABRE Carnival Burger is the January Burger Of The Month at
Kuma's Corner, Kuma's Corner West Loop, Kuma's Corner Schaumburg,
Kuma's Corner Vernon Hills & Kuma's Corner Denver.
Burger is 10oz patty, Mini Corn Dogs, Elotes, Jalapeno Honey Bacon Jam & Churro Aioli.
The Carnival Burger also benefits the Ryan Banks Academy for the Chicagoland locations
and the Coalition to Stop Violence Against Native Women for the Denver location.